Who says Halloween parties are just for kids? And who says you have to chug on nasty artificial sweets for the spirit of Halloween?
If you're planning or hosting an exciting bash for Halloween, or if you just want to wow family or friends but don't know-how, today's your lucky day. We list down quick DIY Halloween treat recipes that are absolutely healthy, tasty, and fab. Check them out.
1. Taco Graveyard
Credit: Better Homes and Gardening
Your usual taco and salsa combo with an imaginative Halloween twist.  Get full recipe here.
2. Biting Apple Monster Mouths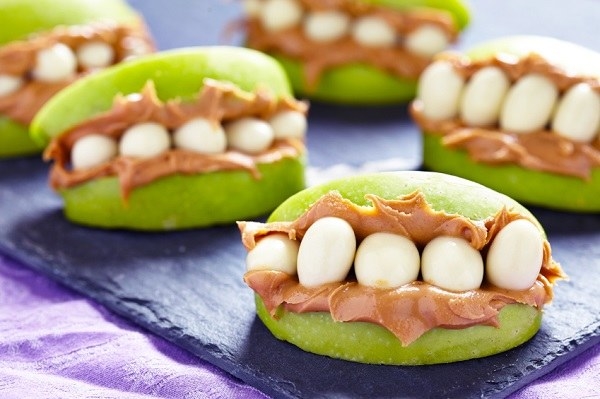 Credit: Buzzfeed
No cook, no sweat but naturally sweet! A suitable Halloween snack for your figure and health-conscious guests and if you're a lost cause around the kitchen. Apple, peanut butter, almonds, peanut butter, and apples, and voila!
3. Jack-O'-Lantern Stuffed Peppers
Credit: Delish
Who wouldn't swoon for savory stuffed peppers with mouthwatering fillings? For the spirit of Halloween, add an extra step to your usual stuffed pepper recipe to carve out the Jack O' lantern's face.  
4. Black Poison Toffee Apples  
Credit: Simply Delicious
A sinfully sugary dessert with a healthy surprise that'd be simply hard to resist. Impress your guests with this sinister, scene-stealing Halloween treat.
5. Sweet Strawberry Spectres
Credit: Candiquick
Plump and delicious strawberries dipped in creamy white chocolate and topped with chocolate chips for tiny eyes and nose. A no-nonsense recipe that will surely be a blockbuster at any Halloween party.
6. Jack O' Lantern Fruit Cups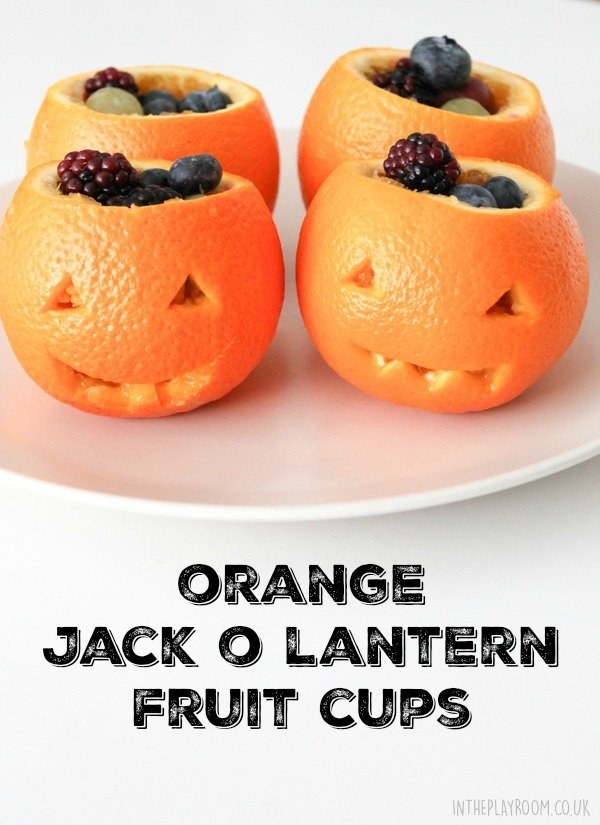 Credit: In the Playroom
A creative and fruity alternative to Halloween pumpkin and gourd. This unique Halloween treat uses oranges that are hallowed and carved out to look like mini versions of the iconic Halloween Jack O' lantern. Fill it with raspberries, blueberries, grapes, nuts, seeds, or basically anything you please! 
Whip up these easy homemade treats for your Halloween party. Complete your spooky table set up with a fabulous pumpkin flower for centerpiece. See our latest collection of Halloween inspired flower arrangements now.