June marks the celebration of Father's Day all over the world.
Still got no gift for dad or hubby? Get your pen and paper ready for today's article is filled with well thought of but no-nonsense presents that will surely impress your favorite father figures. Check it out.
For his killer looks
Whether dad's the type who loves spending time in the mirror admiring his looks, or whether you'd love it if dad would actually give a damn about his looks, Orchid Republic's Debonaire Gift Set would make a wonderful gift for this occasion.
Treat dad like a hotshot by taking his shaving experience to a whole new level with elegant handcrafted razors and shaving essentials. Stylishly encased in a clear glass box and adorned with fresh succulents and exquisite orchids, this gift set also comes with a premium red wine to toast pop's awesomeness.
For his office
How about a dose of humor to dad's long, gruelling days at work? Get him one of those witty, inspirational prints from Etsy, have it framed, and be sure he hangs that bad boy in his office. That'll definitely put a smile on his face.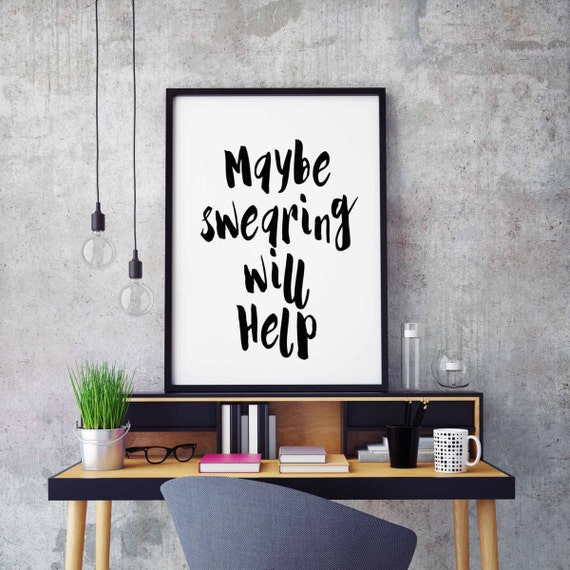 Photo Credits: Etsy
For his wardrobe
NEWSFLASH: Hawaiian-printed shirts are no longer tacky! Yup, these iconic dad shirts are now considered cool. See Exhibit A (photo below): Jared Leto sporting a tropical top to Coachella last April. All the more reason why you definitely should hoard these preppy prints for le father!
Tropical-Printed Shirt from ASOS
For his library
Dad's a sworn bibliophile? Then you can never go wrong with books. Do some research on specific titles his on the hunt for and go check out Amazon or the Book Depository.
Photo Credit: Amazon
For his fitness arsenal
If he's health-conscious or you want him to finally be one, an Apple Watch or a Fitbit is just the gift he needs. Tracks heart rate, number of steps, calories burned, active time versus sedentary time, sleep while seeing calls and texts notifications and listening to his favorite sounds – gosh, you'll never have to go bugging him about his health ever again! These techie things can do it for you.
Photo Image: Fitbit and Apple
For his bedside or work desk
No question, plants works wonders for our body, mind, and soul. In fact, according to a study from the University of Michigan, working, studying, or simply staying anywhere near these gorgeous greens can improve concentration, memory, and productivity by 20 percent. Aside from that, plants also have countless physiological and healing benefits.
Gift dad with a low-maintenance succulent arrangement in pots, teacups, terrariums, or heck, a boathouse! Wow dad with this uniquely interesting mix of colorful desert flora thriving in a wooden ark. 
Got more cool Father's Day gift suggestions? Share your thoughts in the comments below.